Mornings around here are finally starting to look a little different and I am here 👏 for 👏it 👏.

David has started back to school one day a week and I've heard rumors that they'll be moving to two days a week after Labor Day. The feeling of having a morning routine again is so refreshing and a morale boost for all of us.

One of the things that I have enjoyed since staying home quite a bit more this year has been focusing more on my skincare routine, rather than my makeup routine. A couple of years ago, I probably wouldn't have been able to tell you the last time I went an entire day without putting on some kind of makeup. Since working from home, however, (which I started back in 2018, before everyone else was doing it 😉), I learned that going a day or two without makeup and really focusing on my skincare daily and nightly routine can do wonders for my skin! In return, I have seen my skin say, "Thank you!!!!" for giving it a chance to breathe.
Here are a couple of products that I've recently, or should I say my skin, has fallen in love with. Best of all? I got them delivered right to my house thanks to Walmart online delivery.

First, I start my morning right with Neutrogena Oil-Free Facial Moisturizer with Sunscreen. I love that this moisturizer essentially does double the work for me. It keeps my skin moisturized all day without clogging my pores, and provides protection from the sun with SPF 15. It's so important to wear sunscreen everyday, even on cloudy and cooler days. It's oil free formula absorbs quickly into my skin and is proven not to cause breakouts 🙌

The Neutrogena Oil-Free Facial Moisturizer with Sunscreen makes for the perfect start of my morning skincare routine, or a great moisturizer for on-the-go when I feel like my skin needs a little love throughout the day.
Nighttime is when I feel our skin has the best chance of regenerating and restoring itself. Every night after cleansing my face, I gently massage the Neutrogena Triple Age Repair Night Cream with Hexinol® and Vitamin C over my face and neck.

The rich moisturizer, powered by Hexinol® and Vitamin C, is clinically proven to help smooth the look of wrinkles, even skin tone & visibly firm skin. This amazing cream contains powerful anti-wrinkle Hexinol technology and helps boost skin's appearance.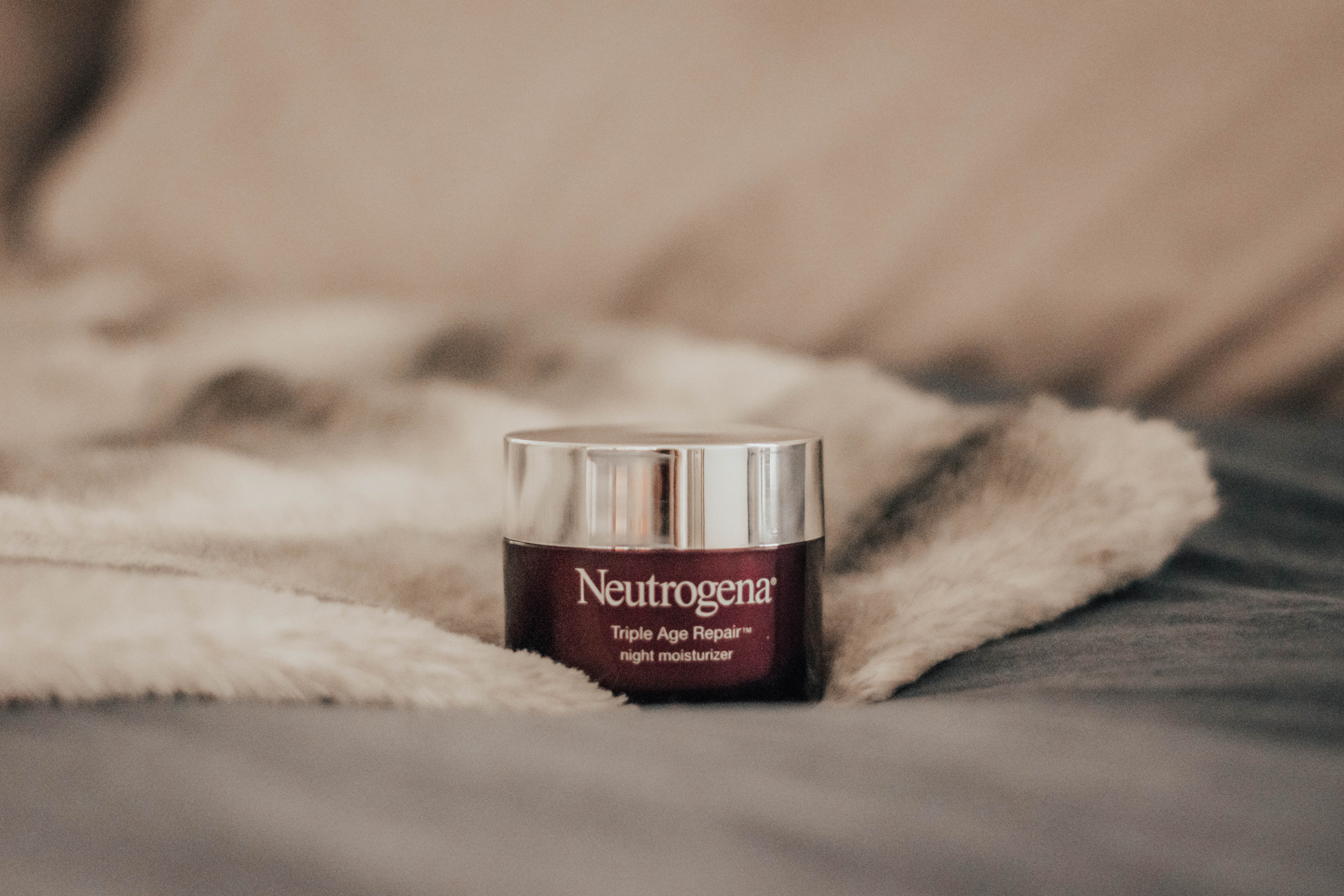 The Neutrogena Oil-Free Facial Moisturizer with Sunscreen and the  Neutrogena Triple Age Repair Night Cream with Hexinol are two of the ways I set my skin up for success, on the busy days, and for not so busy days, from morning until night!

Grab your set at Walmart today using online pickup or delivery!